Welcome to Chatterson Farms!
a little story about us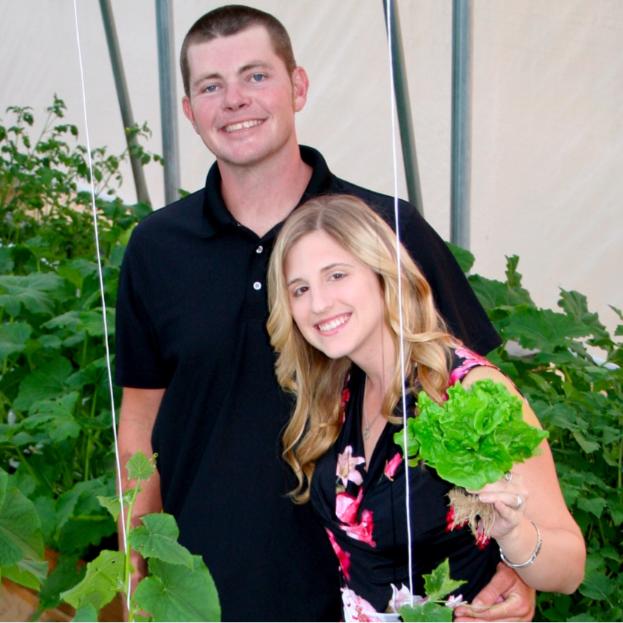 A FAMILY OWNED FARM
Chatterson Farms is a family owned sustainable farm located on 5 acres in beautiful Clermont Florida. We produce fruits, vegetables and fish together in a closed symbiotic environment…a growing method known as Aquaponics. Ryan & Katie Chatterson's dream is to offer the best and healthiest range of organic foods available, promote health in the community and bring a sense of discovery and adventure into food shopping.
Visit our Products for a complete list of fresh, aquaponic produce we are offering.
Meet Ryan Chatterson
Farm Owner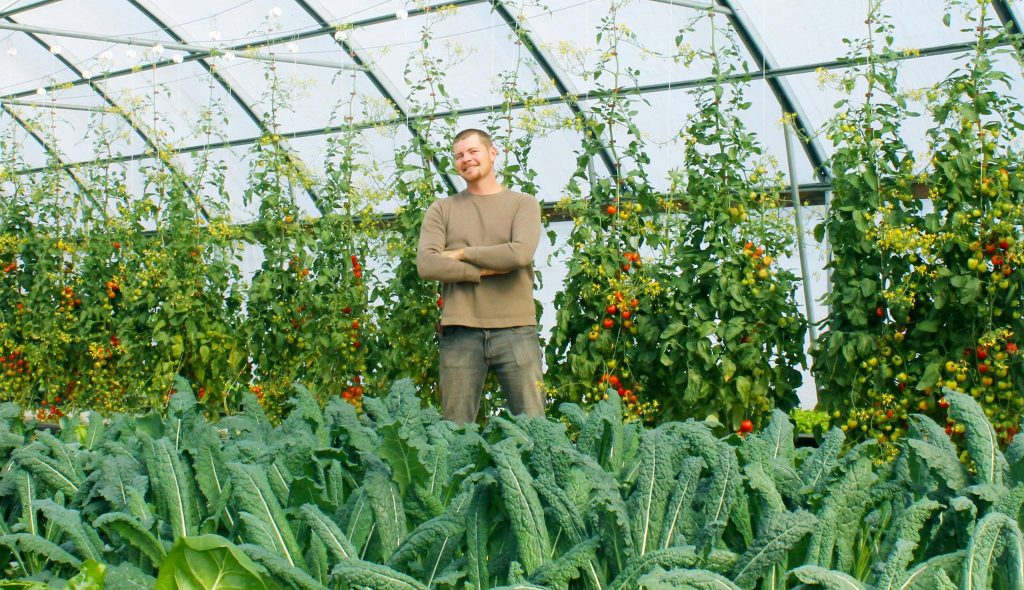 Ryan Chatterson studied Molecular and Micro Biology at the University of Central Florida and has been growing with aquaponics for 15yrs. He spent 10 years working at Aquatic Eco-Systems (Now Pentair) where he assisted in thousands of aquaponic projects ranging from backyard systems to large commercial design. While there he also managed Green Sky Growers roof top aquaponic greenhouse, built and managed 2 large outdoor demonstration systems and helped to design the companies workshop curriculum in which he taught over 150 students along side Dr James Rakocy, Dr. Wilson Lennard and a few other team members.
In early 2013 Ryan left the company to run his own commercial aquaponics farm, Chatterson Farms and in 2014 started Aquaponic Engineering and Design providing design, engineering and educational services for the commercial aquaponic industry. Ryan is a member of the Aquaculture Engineering Society and a 2 time speaker for the Aquaculture Engineering Society and at the International Recirculating Aquaculture Conference. He has spoken for the last three years at the Aquaponic Associations annual conferences and was opening plenary speaker in 2014. Ryan has also offered onsite and taught a sold out short course for the Ohio State University at their aquaculture boot camp where he received rave reviews. His students have gone back to utilize the technology from Alaska to France, Norway to Australia and all across the USA.